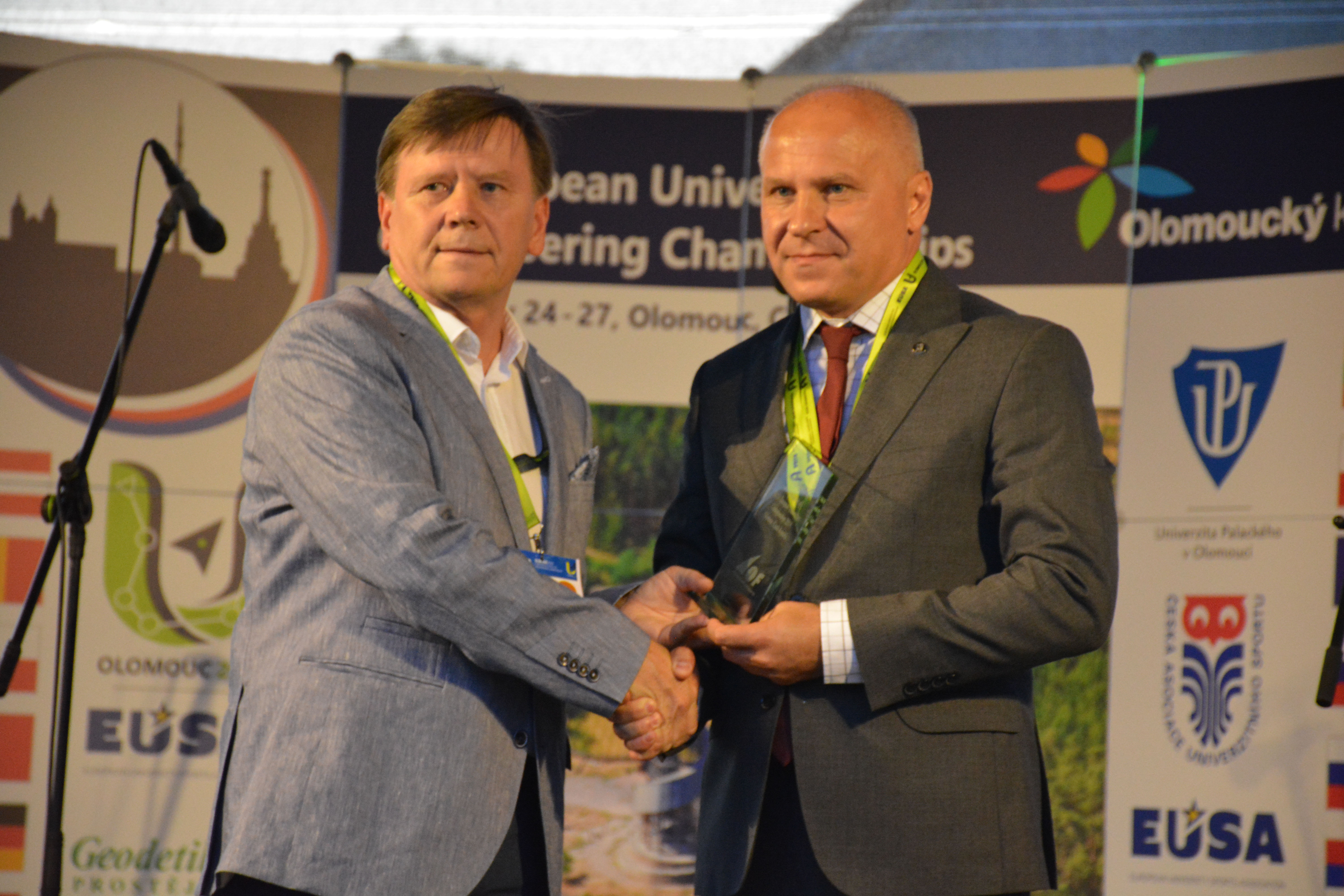 In the evening of 25th July, the 1st EUROPEAN UNIVERSITIES ORIENTEERING CHAMPIONSHIP 2019 in Olomouc was officially declared open. (foto: Jan Honkyš)
The beautiful historical area of Korunní pevnůstka warmly welcomed more than 250 athletes, officials, organisers and friends of academic sports. Through the pleasant evening all the visitors of the opening ceremony accompanied two speakers Petr Kubásek in Czech and Jan Exner in English. Local culture was introduced by singing folklore group Kassiopea and dance folklore group Kosíř, both with breathtaking performances.
During the welcoming evening were held speeches from representatives of different representatives of the main collaborating organizations: chairman of EUOC organizing committee and founding father of the event Dušan Vystavěl, the IOF President Leho Haldna, as well as the chairman of EUSA Adam Roczek. This part was ended with energetic speech of prorector of the Palacky University Olomouc Vít Zouhar. The oaths of students were promised by Tereza Janošíková from UP Olomouc and Ondřej Vystavěl from Brno University of Technology and the officials and functionaries oaths were given by Mrs. Zuzana Štrajtová and Mr. Jerzy Antonowicz.
The competitors will meet in Korunní pevnůstka once again on Saturday, this time for to fight for the last three sets of medals in the sprint relay. Right after the race is planned the flower and medal ceremony and then closing ceremony of the whole event. But now is not to the time to think. We are on the beginning of the event, so there is no time for thinking about the end of the event. A lot of exciting moments and experience are ahead of us. Enjoy Your time in Olomouc, in the Czech Republic!