EUOC 2019 IS OVER!
Last competition day when the sprint relay was planned was possible to compete in three different categories - women, men, mix. Teams of two had to run each two times through the city of Olomouc. At 9:15 was start of men's relay where took Florian Attinger clear lead, unfortunately forgot to punch one control, so the very promising duo Attinger-Rancan got disqualified already after the first leg, how the rest of the competition showed they would have win by about one minute. Luckily there are many very good orienteers on their alma mater, so the victory stayed in Zürich thanks to duo Sven Hellmüller - Jannis Schönleber, Furthermore there was one more team from Zürich with medal from this competition, Silvan Ullmann and Joel Morgenthaler who took bronze. Faster than them were only Tristan Bloemen with Warre De Cuyper from Catholic University of Leuven.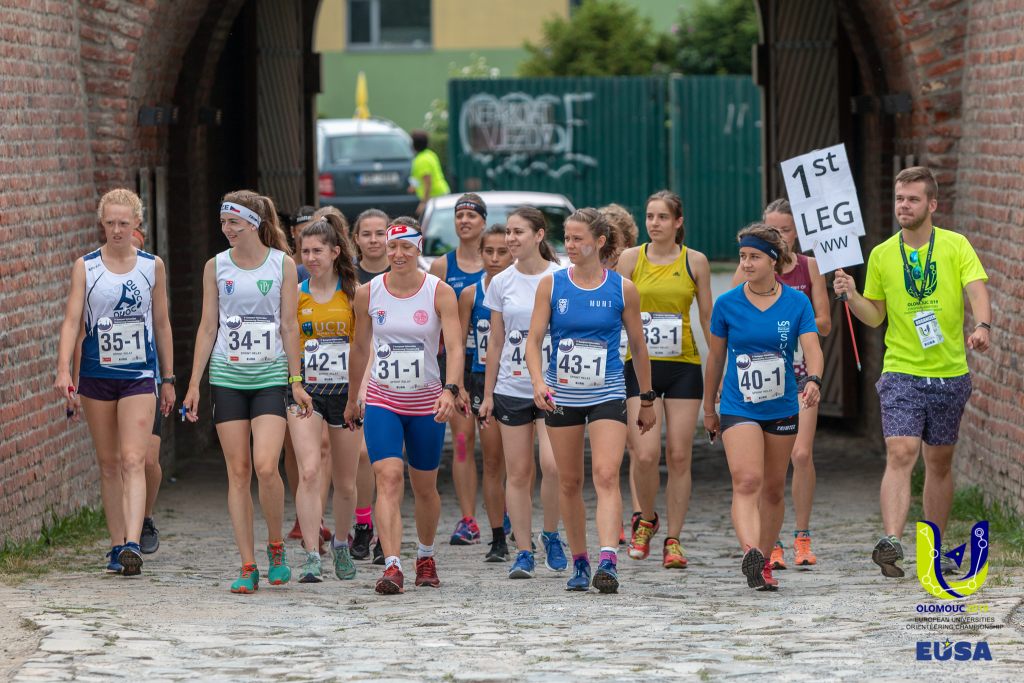 (photo: Tomáš Bubela)
The day continued with women's relay where girls from Swiss Federal Institute of Technology in Zürich confirmed their qualities and won by 1:41 when at the same time three teams were fighting for silver medal. From trio Palacký University Olomouc, Latvian Academy of Sport Education and Charles University, was the last named the fastest, when Petra Landovská overtook on the last leg Pavla Horová as well as Elizabete Blumentale who took third place in the end.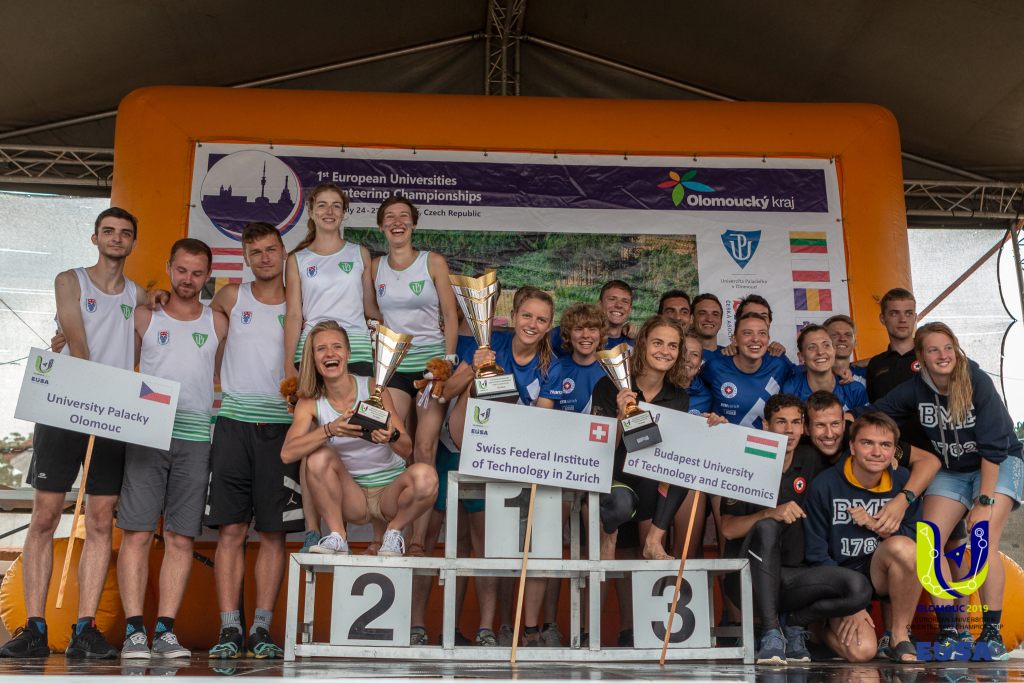 (photo: Tomáš Bubela)
The most exciting race was the last one when there were all the time three teams running on the top chasing and overtaking each other. The first crossed the finish line Marek Schuster from Palacký University Olomouc whos teammate was Tereza Janošíková, who got whole golden hattrick from this championship. Silver medal won Laura Ramstein with Phillip von Arx from Swiss Federal Institute of Technology in Zürich. Bronze medal went to Budapest University of Technology and Economics thanks to Virág Weiler and Mate Dalos.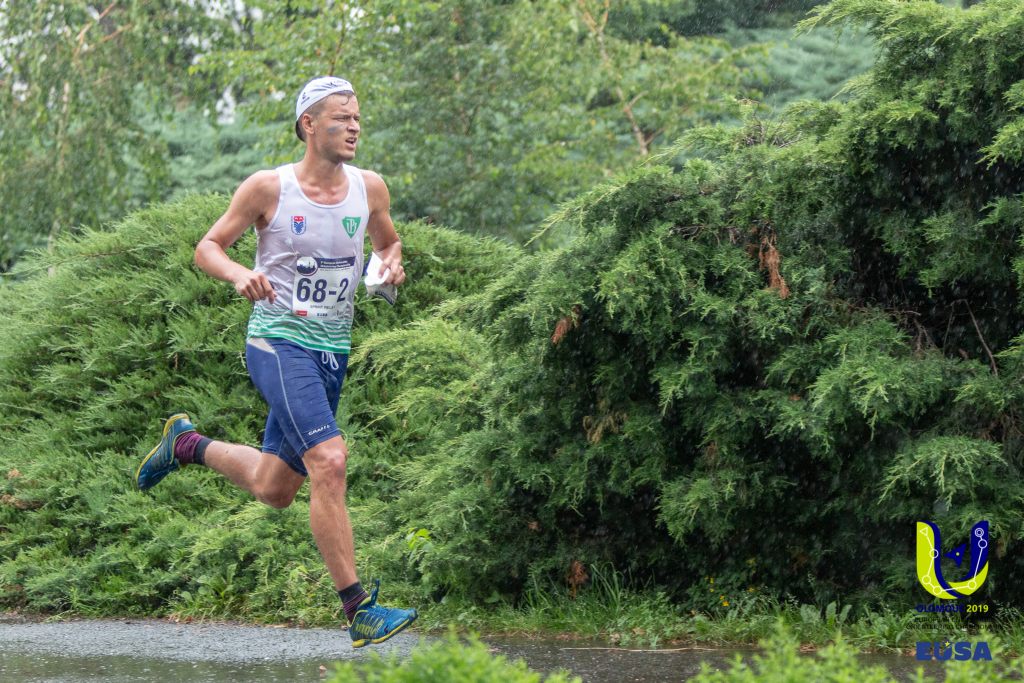 (photo: Tomáš Bubela)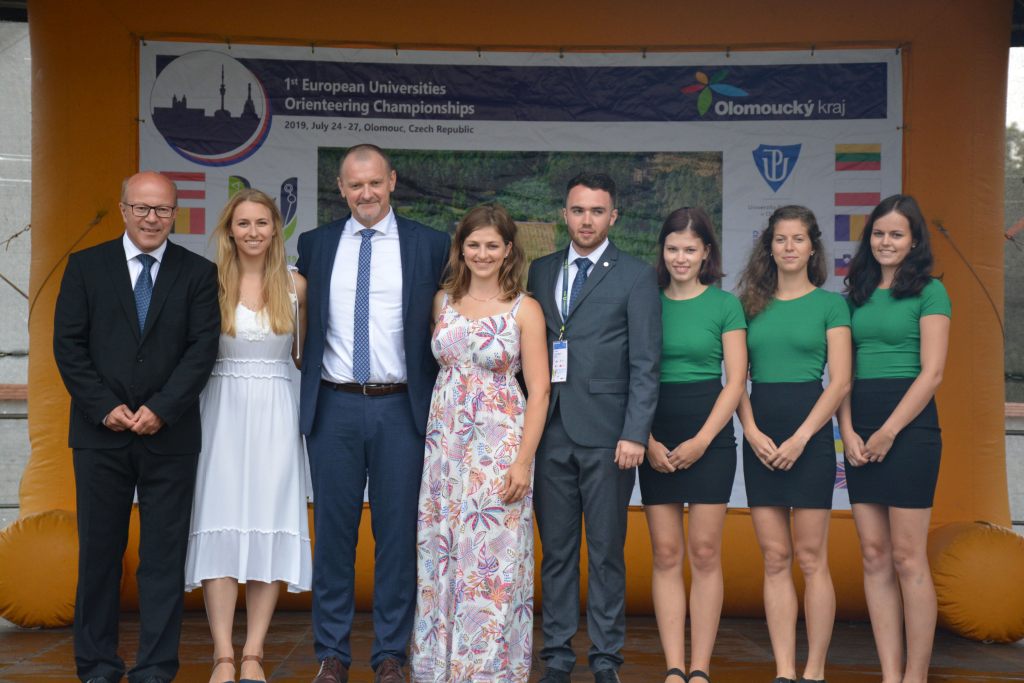 (photo: Jan Honkyš)